"Breaking Barriers and Truly supporting Gender Equality"  
Today,  In Conversation With EEL, An Online Community of UK Businesses Which brings Together Brands and Services Through Various Platforms and Collaborations. 
Could you please tell us about EEL?
EEL stands for Entrepreneurship, Entertainment & Lifestyle association of members in the U.K. encouraging members from various parts of life to come together & connect, be it socially or professionally.
How did you decide to start EEL?
EEL was kicked off during the 1st wave of the pandemic at a time when it was hard to connect in person both socially & professionally as everyone was at home indoors; we were looking to bring together a community of network in place to address our member's urge to connect online, to begin with, and slowly, steadily branch out for in-person events & networking post-pandemic in recent times.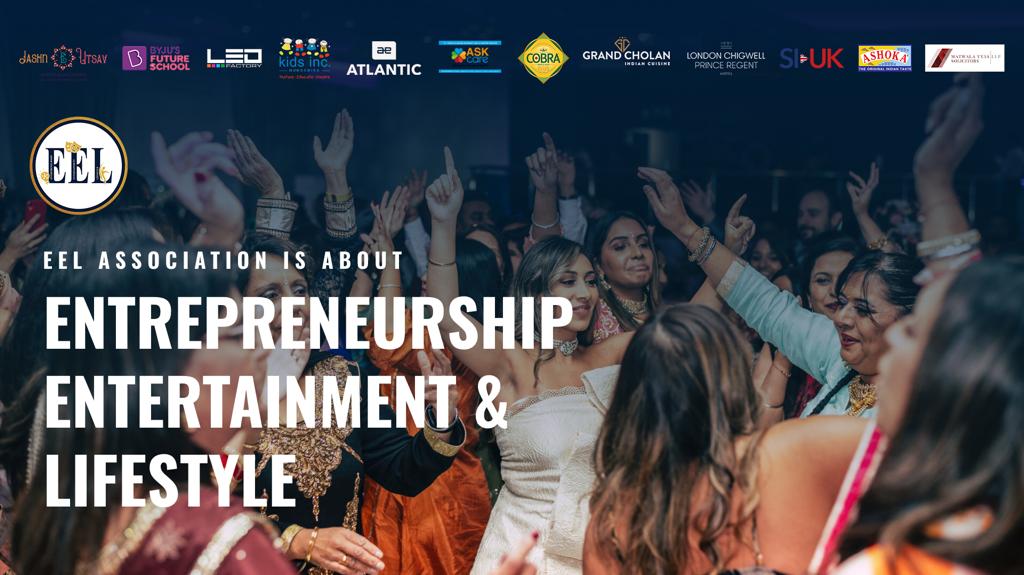 How do you think EEL is helping women from the community to empower themselves?
The spirit & mindset believes in community over competition which allows every woman from various society & business interests to come together and network without any fear or notion of what society would say about whether their work or values will be appreciated or not. Finally, EEL gives them a level playing field unlike anyone else, without bias towards each of their interests. The three pillars of the EEL act genuinely empower those who have benefited from them over the last two years.
Do you come across women of colour who face challenges in business?
This depends on how an individual perceives it; most of us are from South – Asian diaspora who have migrated to the U.K or work or family commitments, so you will always have a competition to break into the society & be treated as an 'outsider' to begin with and on top of that 'women of colour' to achieve equal status & equal command as any other business women who have been born & raised in the UK.
We have heard about your networking events; could you tell us more about them?
We are proud to highlight our networking events now cover five areas of London & U.K., starting from the first meeting of 8 members to current 40+ members on average at some of our business hubs. It's a great testament to how we have maintained our reputation & spirit of the organization to attract followings every day, week & month to involve the community of businesses along with each other regardless of any competition and bias & encourage a wider diversity of members to join.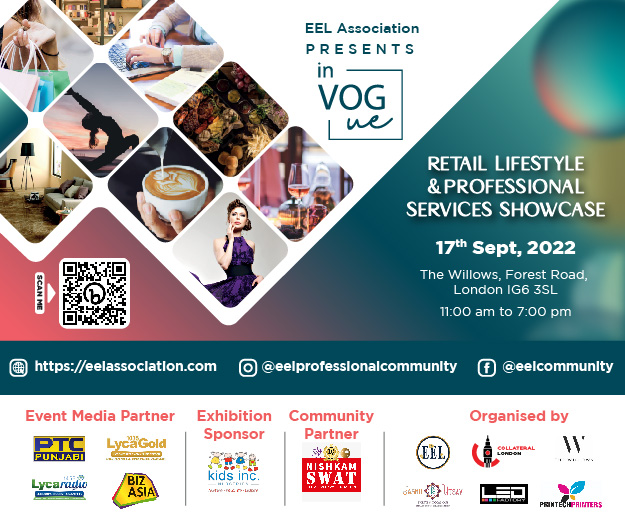 How does it feel for the opposite gender to support and encourage women in leadership roles?
An excellent question, since we have many male members who join and support the association and business networking meetings by offering their services, value add knowledge & also learn equally from the other side how to market, create content & sometimes better engagement on their business model. Hence, it's a very positive vibe across both genders to mingle & network with each other.
We have so many other Asian community-driven associations. Why EEL is different?
A great question again. The spirit & ethos of EEL is unlike anyone else. Yes, we are predominantly a South-Asian community of members who join us for all the events & meetings; however, everyone who joins sooner or later realizes the spirit of this association is very different from everyone else. This is a diverse community association, not just a commercially motivated organization; hence, our primary objective from day 1 to help our members network, meet & greet with others and socialize to form unique relationships. Entrepreneurship, Entertainment & Lifestyle is for one & all.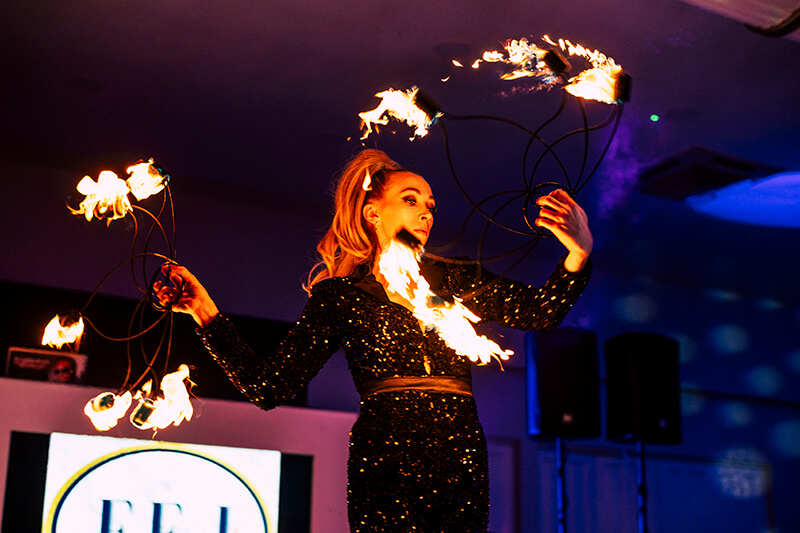 What do you recommend to young entrepreneurs for encouragement and motivation?
Keep trying daily, and keep motivating and inspiring yourself by picking up lessons & values around you. You are your springboard and your level of success & failure to assess. Nobody will answer or give you any soul comfort if that's what you seek in your network.
What do you aim for in the future? And how do you plan to uplift women of the community?
The EEL association aims to attract and be a zone for both entrepreneurs & social members from the broader reaches of society to be known to each other. We like to care, support & uplift ourselves to the next level of engagement in the community, which, as a result, will only earn more considerable exposure and means for those who want to reach a new audience & interact with a new audience untapped till date.
Would you like to advise something to the young women entrepreneurs?
Be simple, be easy on yourself & keep your business mantra consistent in your communication. Let your audience manifest & organically be attracted to you instead of just promoting & pushing yourself too hard, which may lead to anxiety, pressure & stress unnecessarily.