How did you get started as a fashion and travel influencer? What inspired you to pursue this career path?
My husband and I love to travel; we've been to so many countries, and I wanted to share all the unique places we've visited with the world.
I thought this would be the best time to start a blog and to start sharing all of our travels on Instagram as well. And that's how it all started!
Regarding the fashion part, we live in the most fantastic city that one can be: London! I was in love with the city from day one, the busy life, the vibrant city, and the beautiful decorations all year round.
That inspired me to move more into fashion, presenting the beautiful displays across London and my love for colourful outfits!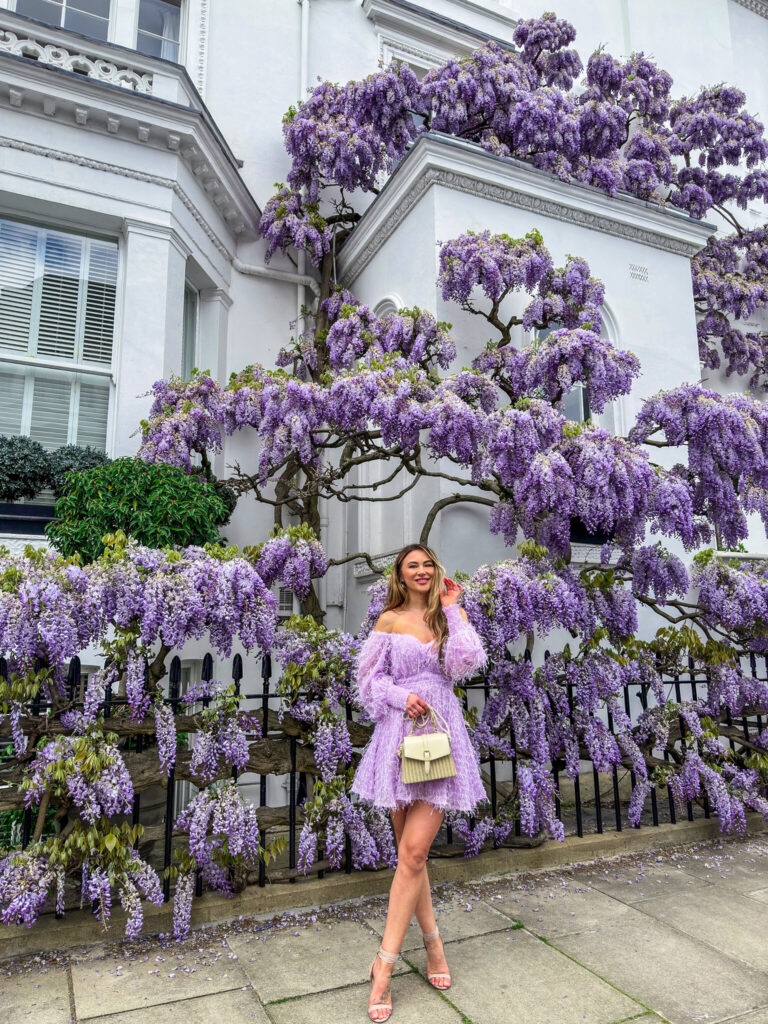 What key elements do you consider when curating fashion and travel content for your audience?
I'm always trying to stay true to myself, for example, sharing only the products that resonate with my personality and that I know I will use, and I think my audience appreciates it.
And for the travels, my husband and I choose the places we love to visit and share with everyone, sharing our experiences and what we recommend to others.
How do you stay up-to-date with the latest fashion trends and travel destinations?
Regarding travel destinations, we usually decide from the goals on our bucket list, or we also tend to visit a few places we've been before just because we fell in love with their culture, superb scenery and delicious food.
For fashion, of course, I have some piers that I follow; I love seeing what other women wear, how they style the products and how they accessorize their outfits.
There are also brands I love and have built a good relationship with, so I always levitate on their products, knowing they have unique designs and excellent quality products.
How do you balance authenticity and sponsored content in your collaborations with brands?
As mentioned, I choose to work with brands that resonate with me. I'm also trying to stay true to my style; over the years, my audience, by now, has known precisely what type of products I love.
Of course, for every photo/video I make, I try to make sure that the content is of high quality and resonates not only with me but with my audience too.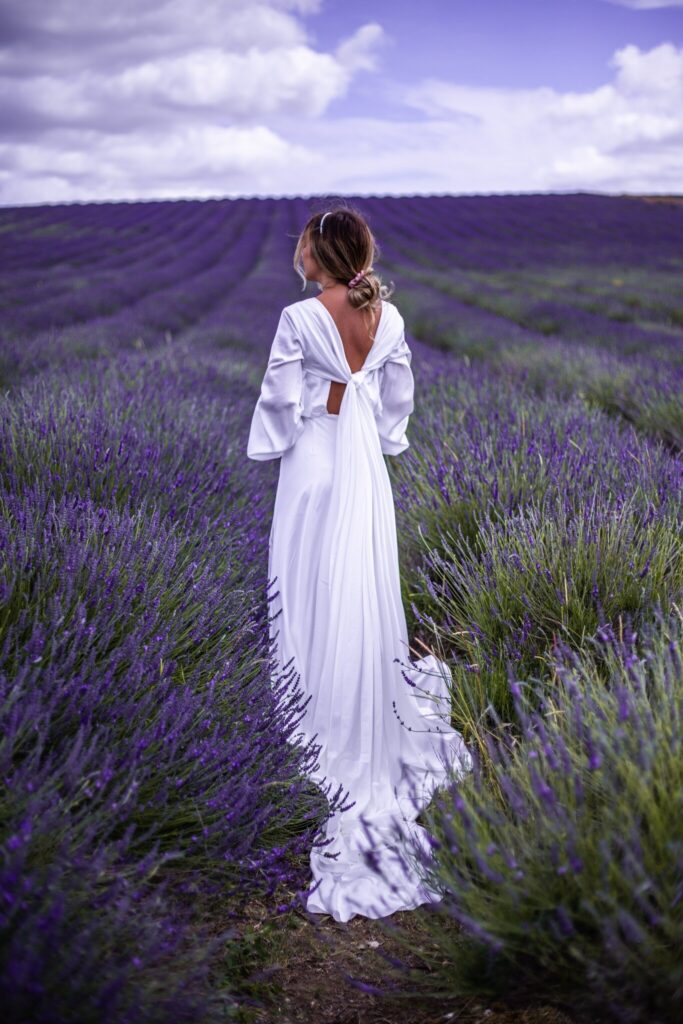 Over the years, I've also declined a lot of collaborations because either the brand or the product they were promoting was not what I was looking for. Again I think people realise that I am selective in what I share and appreciate that I don't overload them with sponsored products non-stop. – Ralu
How do you engage with your followers and maintain a strong relationship with your audience?
First, I always make sure to reply to my comments/ messages. If someone took the time to leave you a letter or a comment, I should be able to do the same and reply to it.
I'm also doing a Liketime Sunday every week, and by doing this, I get to know my audience better by participating in the Lifetime myself and ensuring I engage with my community.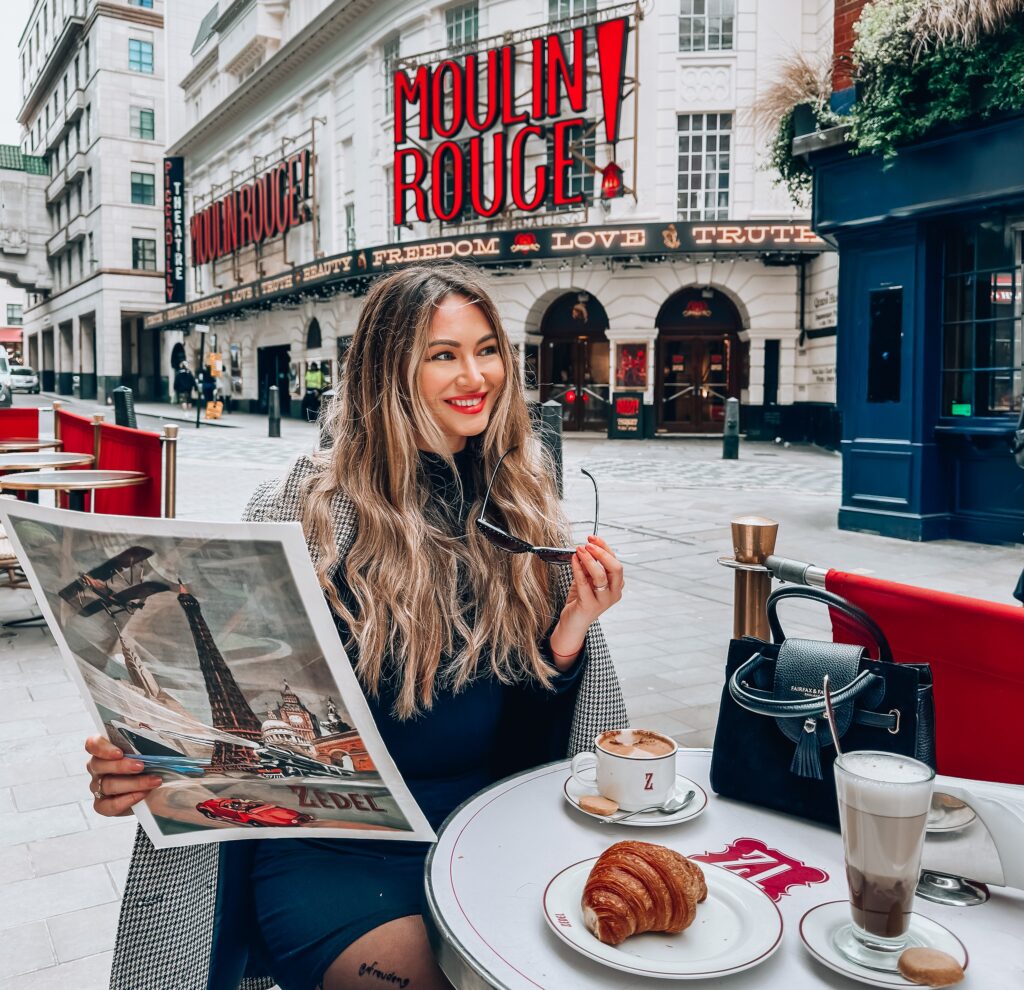 What are some of the must-have fashion items and travel essentials you always pack in your suitcase?
I mainly need my passport, phone and credit cards when travelling. As long as I have those, everything is fine. My dresses are also a big part of my travel essentials, and the best trick of all is using packing cubes.
They keep everything compressed and organised.
How do you approach sustainability and ethical practices in the fashion and travel industries?
I'm trying to lean more toward sustainable products, things I know I can use for the longer term.
I'm also careful in which brands I choose when buying my products and researching beforehand the way they manufacture them and, of course, the working conditions of their employees.
What are your favourite fashion and travel destinations, and why do they hold a special place in your heart?
My all-time favourite destination is Bali; it holds a special place in my heart as it differs from what we've usually seen. I fell in love with their culture, lush jungles and beautiful views; Bali is a place I highly recommend.
I've also loved Seychelles, and I loved it because of the stunning scenery that you get to see. And going into fashion, Milan, of course, is the capital of fashion. Dreamy location!
Can you give us a sneak peek into any upcoming projects or collaborations you have in the fashion and travel realm?
We have a fantastic trip coming up to Italy; we'll be exploring this beautiful country for about 3 weeks, we have an exciting itinerary, and hubby also said he planned a few surprises along the way; so excited about that.