Exclusive Conversation: Victoria Brown embodies the essence of style and sophistication. Her profound understanding of fashion and her innate sense of creativity bring her to the world of fashion modelling and lifestyle content creation. 
Beyond her stunning physical attributes, Victoria's unique style effortlessly blends sophistication with a touch of edginess, inspiring fashion enthusiasts worldwide. 
In this candid conversation, we explore their journey, inspirations, and aspirations, offering readers a glimpse into the remarkable life of a true fashion icon.
Victoria, tell us something about yourself.
Hey guys, my name is Victoria; I am a fashion model and content creator from London. I have always loved being in front of the camera.
When I was younger, my friends would dress up, do our makeup and pretend we are having a catwalk show, then take many pictures of each other.
I've always been very natural in front of the camera and never missed an opportunity to take my picture. When I was 17, I signed to my first modelling agency, which naturally progressed from there.
As a fashion model and content creator, how do you balance the demands of both roles? Can you share some insights into your typical workflow?
Working in fashion and social media is fun, but it can be challenging and quite demanding. This is my full-time job, so I feel it's very important to have a good routine and stick to it; it's so easy to get distracted. I always start my morning with a little exercise routine and a healthy breakfast to prepare for the day. I then reply to emails, admin and invoicing.
I then prepare and schedule photos/videos for my next post and engage with my followers. People don't realise how long preparing photos and scheduling content can take; it is very time-consuming.
I would then do my hair and makeup and head into central London for PR meetings, press days or events that afternoon or evening. It's very much a full-on day.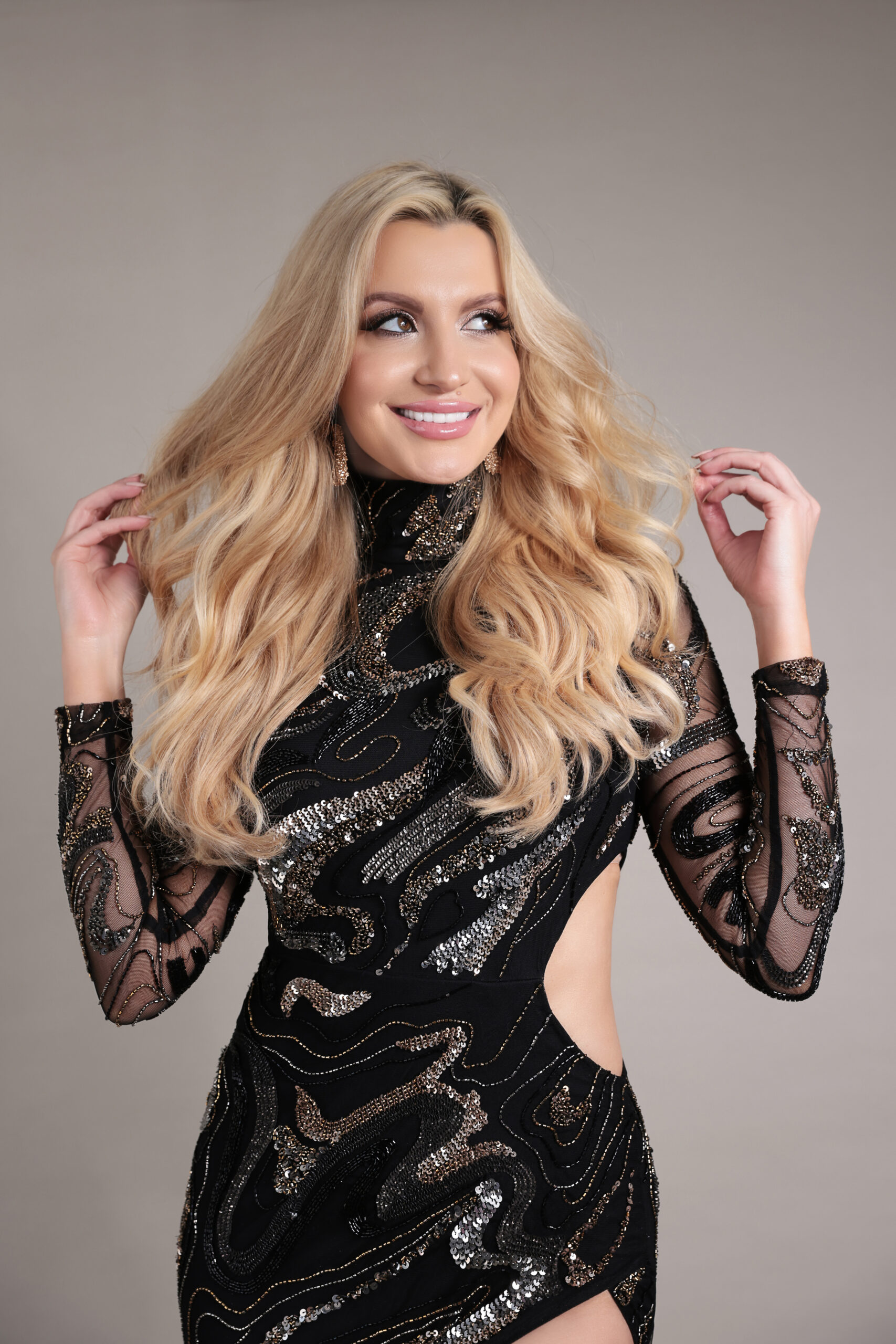 Can you tell us about the process of creating content as a fashion model? How do you bring your unique style and personality into your work?
It's quite a long process, so I would start by arranging a photographer and planning a suitable shoot location; I love shooting outside, but sometimes I love a cool indoor location too, like a studio, hotel or restaurant. Then I would book my hair stylist Paco, who I have been working with for over six years and who is incredible; he is the only one I trust with my hair.
I would also arrange a makeup artist, or sometimes I prefer to do my makeup as a makeup artist.
After the photoshoot, I would select the photos for editing (for the photographer or editor) and prepare captions, hashtags and links to all featured items, including jewellery, accessories, shoes etc.
I love bringing my own personal style and personality into my work. I like to keep things a little bit different and fresh; I love experimenting with fashion and bold colours, trying new ideas and just generally having fun while working, playing some good music … it always helps with the mood and energy of the shoot.
How do you use your platform as a fashion model and content creator to promote body positivity and diversity in the fashion industry?
Body positivity and diversity are so important, and I always try to promote them and talk about them as much as possible on my platform. I always like to highlight that we all have insecurities, but Instead of hiding away these perceived "flaws", we have to embrace them and accept ourselves.
To be beautiful means to be yourself; you don't need to be accepted by others.
Regarding fashion, it's essential to focus on styles you like and garments that make you feel comfortable – this will help your natural confidence shine through. I also think that positivity is the key! It's good to try and think positively about yourself and your body instead of being negative and self-critical.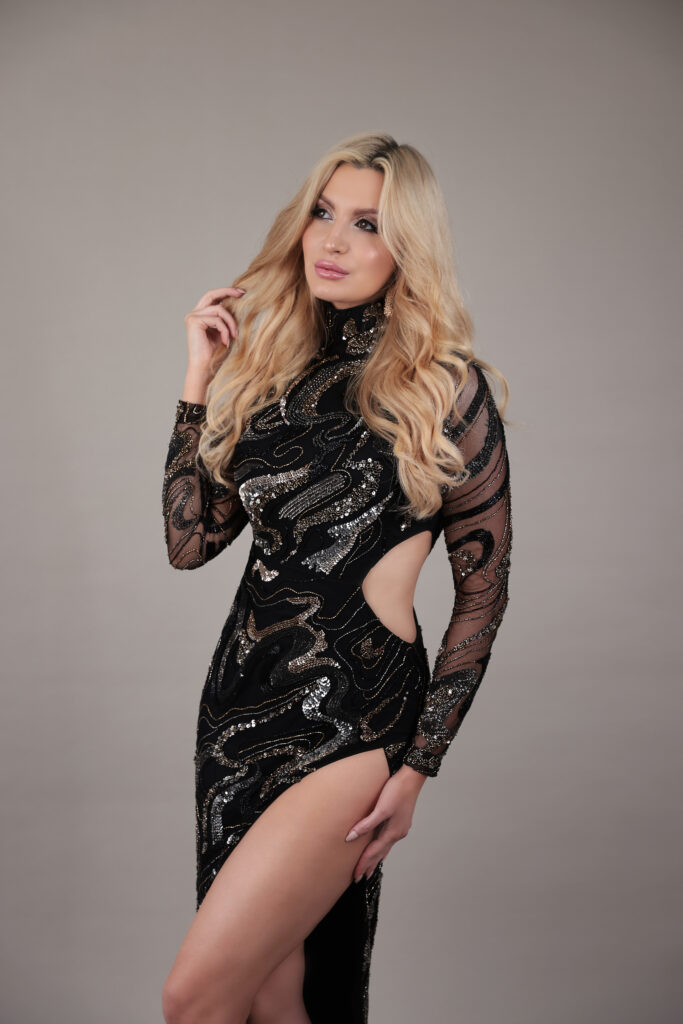 Can you share tips for aspiring fashion models interested in becoming content creators?
Working as a content creator is very competitive, and social media can be incredibly demanding. Hence, you have to be organised if you want it to become a successful career. Producing high-quality content is essential, so I would advise investing in a good camera and collaborating with other creatives – photographers/videographers- to help each other create beautiful content.
Of course, building a following is very important as engaging with your audience, but posting on your feed regularly is a good idea.
How do you curate your visual aesthetic and maintain a cohesive brand image across your content platforms?
Choosing high-quality images that stand out is key; It's also essential for your content to be consistent with the overall look and feel of your feed.
I like my images to complement one another, even the colours and styles of the fashion I wear; However, it can be difficult sometimes to stick to a colour scheme. I think it helps with having a unique visual aesthetic.
Can you describe a memorable collaboration or project that allowed you to showcase your modelling skills while creating compelling content? What made it special?
A recent memorable and unique trip was when I went to Turkey for a smile makeover a few months ago. I have wanted to have my teeth done for years, I always felt self-conscious about my smile, and it was insecurity for me, especially with my job of being in front of the camera all the time.
I visited Smile More Dental Clinic in Marmaris, which was fantastic; the team was friendly, lovely, and welcoming.
I felt anxious about the procedure, but everything went well; my dentist was amazing and looked after me so much.
I really couldn't be happier with the results. I had top and bottom Zirconium Crowns, which look beautiful and natural. It was a very personal experience for me, so it felt special.
I was in Marmaris for one week, and I had such a lovely time; everyone was so kind and welcoming; I also did a few photoshoots and captured some lifestyle content at the lovely hotel I was staying (The Beachfront Hotel) and also a luxury fashion boutique (Gazelle Luxury) which was fun.
Being back home in London, I've had so many compliments on my teeth, and every time I smile, it just brings back such happy memories, so I feel truly grateful.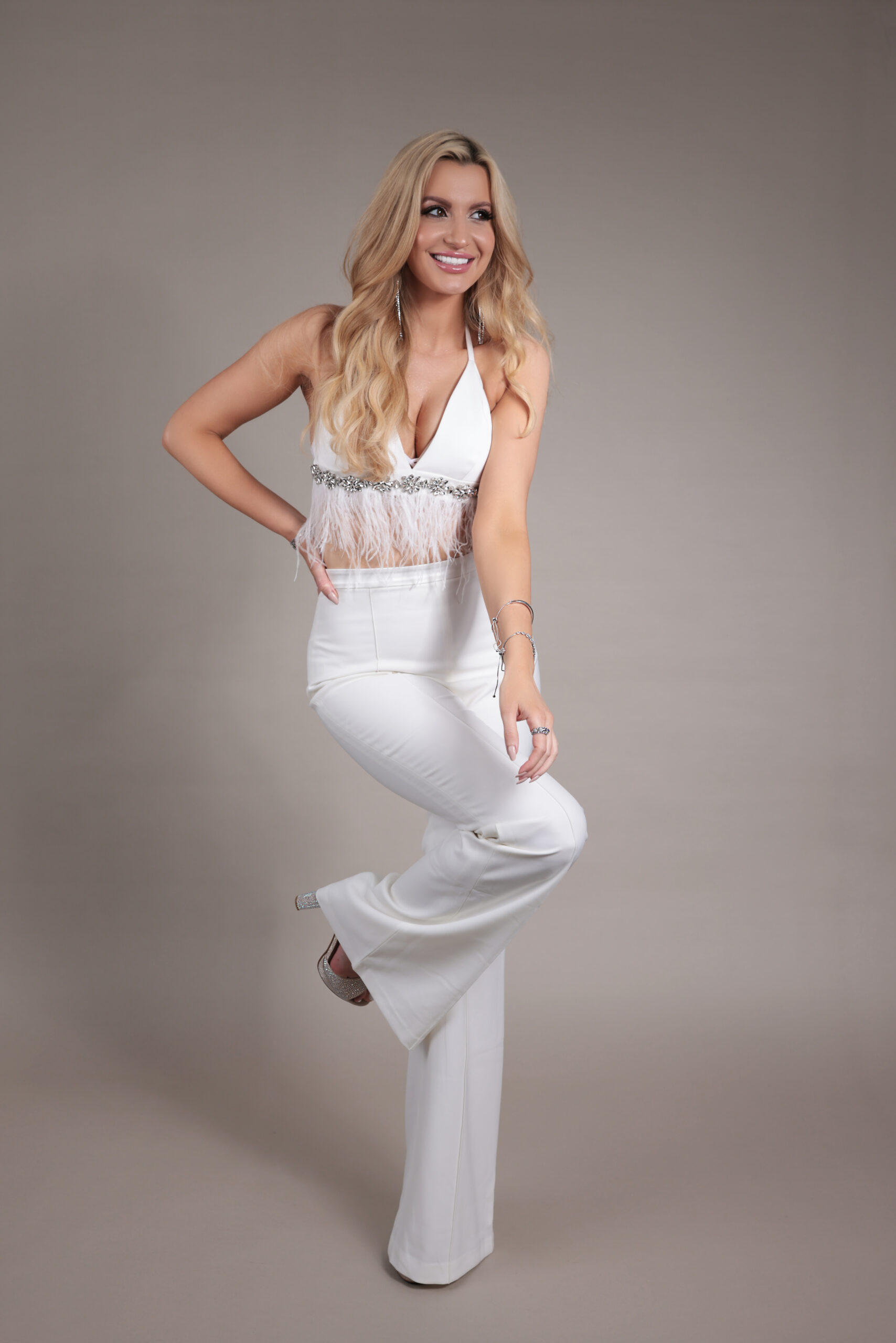 What role does social media play in your content creation strategy? How do you engage and connect with your followers?
Social media plays a significant role in helping me communicate and connect with brands and other creatives; it helps me get inspiration and motivates me to create engaging content for my audience. Connecting with my followers is very important; I speak to them daily and always reply to messages and DMs.
My followers feel like my friends and even my family at times; I feel so grateful to have their support, and at times when I have been going through a difficult time, they have been there for me and their moral support has kept me going.
How do you stay updated with the latest fashion trends and incorporate them into your content without losing your style?
I attend London Fashion Week every season to keep up with upcoming trends and follow many designers online to see what collections they are working on. Fashion magazines also help me get inspired by the current high-street and high-end trends.
I feel it's important to know and follow fashion trends to an extent, but still, I will always stay true to my personal style.
Can you share any behind-the-scenes stories or challenges you've encountered while working on a fashion shoot or content creation project?
I have had a fair share of funny things happening during photoshoots that, at the time, feel like real disasters, but I always laugh about them after.
I can think of a few 'wardrobe malfunctions.
I remember once during London Fashion Week, I was just about to attend a big show and be photographed when I bent over to fix my shoe the back of my trousers split, I was so upset at the time, but luckily I managed to get a couple of pins, and we fix it somehow…
Another time the zip on my dress broke just before arriving on the red carpet at a film premiere when I was just about to do press photos, but luckily, I managed to use my hair and clutch bag to sort of cover myself up, and luckily, no one noticed.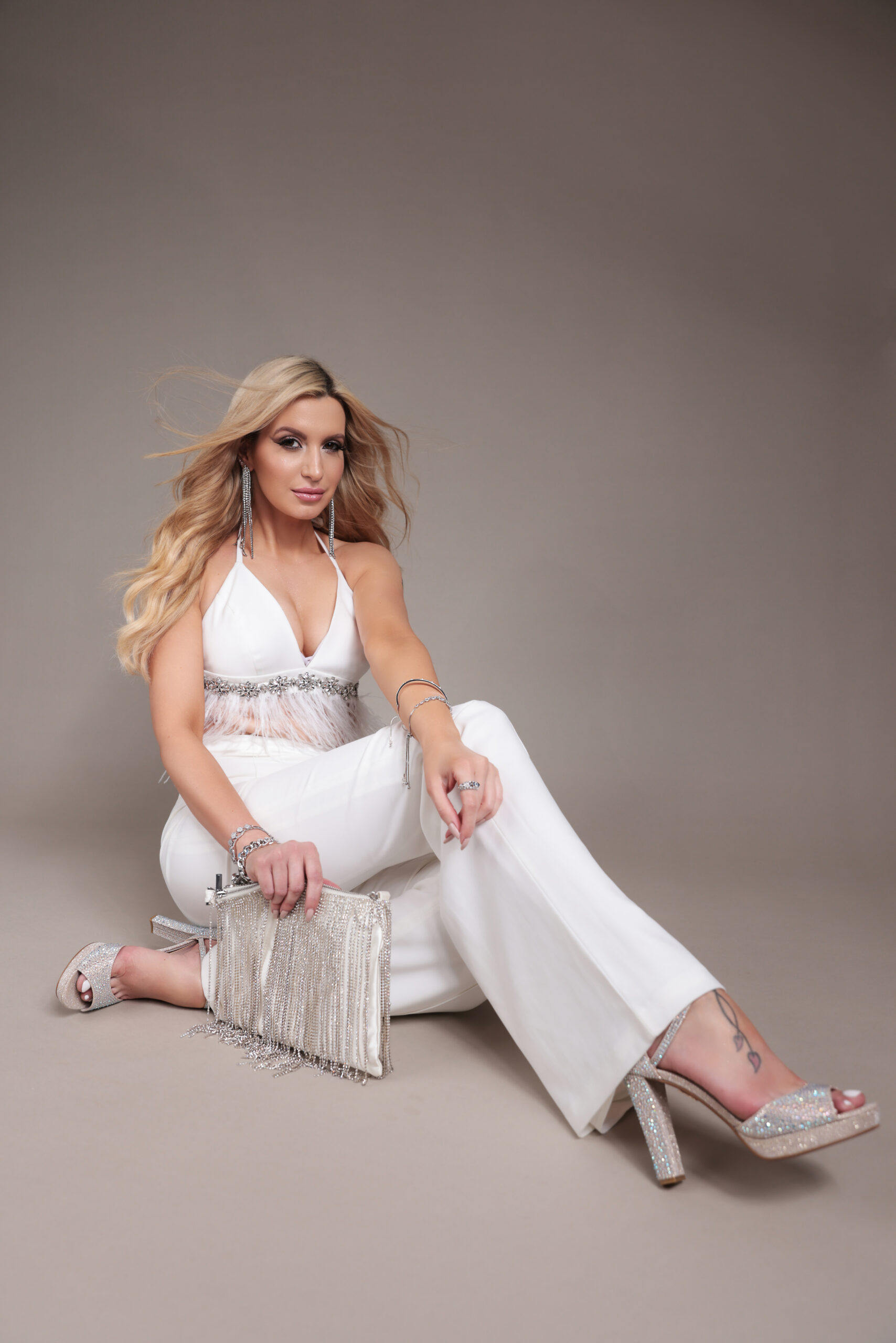 Can you share your process of selecting and collaborating with brands for sponsored content? How do you ensure the collaborations align with your values and resonate with your audience?
I get contacted by many brands for sponsored content, but I have to be quite selective as I would never promote something I don't believe in.
Honesty is essential, and I like to stay true to myself when reviewing products.
So, I would never recommend anything I disagree with, especially to my followers, even if a brand offers to pay well. I am lucky to have worked with some fantastic brands I love.
What key lessons have you learned throughout your journey as a fashion model and content creator?
I have learned this industry can be very challenging, and there is a lot of competition. However, it is essential to understand your strengths and weaknesses and work hard on improving yourself rather than comparing yourself to others.
I would always push myself to do better. I have also learned that no one is perfect, and it's very important to embrace our flaws because they make us unique.
One of the most challenging things for me was rejection, but I learned to accept that it isn't personal – it just means your look didn't fit what the brand needed for that particular job.
Can you give us a glimpse into any upcoming projects or collaborations you have in fashion and content creation?
I am lucky to have a job I love, and feel incredibly grateful daily.
I have exciting opportunities in modelling and content creation, trips abroad, and a couple of extensive fashion campaigns that I can't wait to share with you guys very soon.
So, watch this space.