In the bustling epicenter of Birmingham's financial heart, Cornwall Street, to be precise, a culinary treasure named Zen Metro, has nestled itself firmly in the affections of the local community since 1997.
Initially opening its doors as Metro Bar and Grill, it swiftly became a beloved staple amongst business professionals and leisurely lunching ladies alike.
Throughout the decades, this establishment has not only preserved its allure but has evolved into an esteemed institution.
The journey from Metro Bar and Grill to the now-renowned Zen Metro is laced with a dedication to exquisite dining and hospitality. When the Brandasia Group, which also curates the culinary experiences at Asha's Indian Bar and Restaurant, acquired Metro, they breathed into it a new life, yet preserving its foundational charm.
As you step inside Zen Metro, you are warmly embraced by an atmosphere that balances luxury and comfort seamlessly.
The restaurant and bar can generously host up to 140 guests, beneath the enchanting ambience created by a resplendent blossom tree centrepiece.
Additionally, a glass-enclosed private dining room, which can accommodate 20 guests, offers an intimate space for special gatherings amidst the vibrant energy of the main dining area.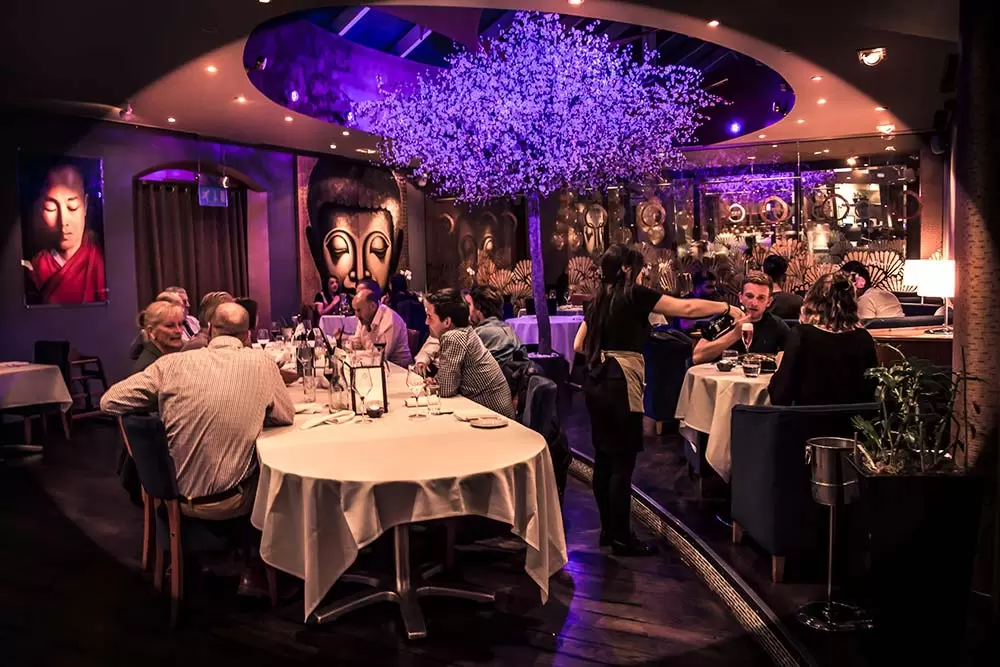 Uniquely positioned in the heart of the Colmore Business District and in proximity to landmarks like The Town Hall, ICC, NIA, and the revamped New Street Station and Grand Central, Zen Metro isn't merely a dining venue; it's a destination.
The establishment unfolds a lengthy, inviting bar and cozy booths, leading patrons through a mirrored walkway into a world where traditional and modern culinary arts meld exquisitely.
Zen Metro has illuminated its classic charm with a new gastronomic glow, offering a diverse palette of both Thai and Indian cuisines, thereby converging rich, flavorful traditions under one splendid roof.
Whether it's the spicy sophistication of Thai dishes or the deep, aromatic comfort of Indian cuisine, every dish is a chapter of a story told through flavors and exceptional service.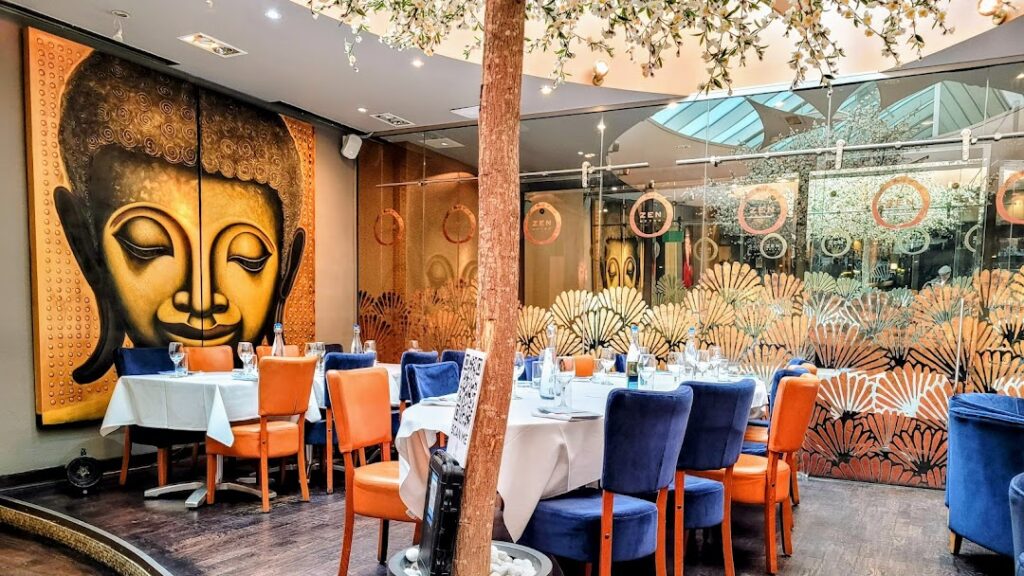 Above all, Zen Metro is more than a restaurant; it's a gathering spot where business, leisure, and fine dining dance in harmonious rhythm. Whether you're seeking a divine cocktail, a lunch to momentarily transport you to distant lands, or a dinner that becomes a cherished memory, this iconic venue promises an experience that extends beyond the plate.
Amidst the rhythmic pulse of Birmingham, Zen Metro persists as a timeless escape where every visit is not merely a meal, but an event, a moment in time that is both ephemeral and eternal.
It's not simply a part of Birmingham's culinary landscape but woven into its social and cultural tapestry.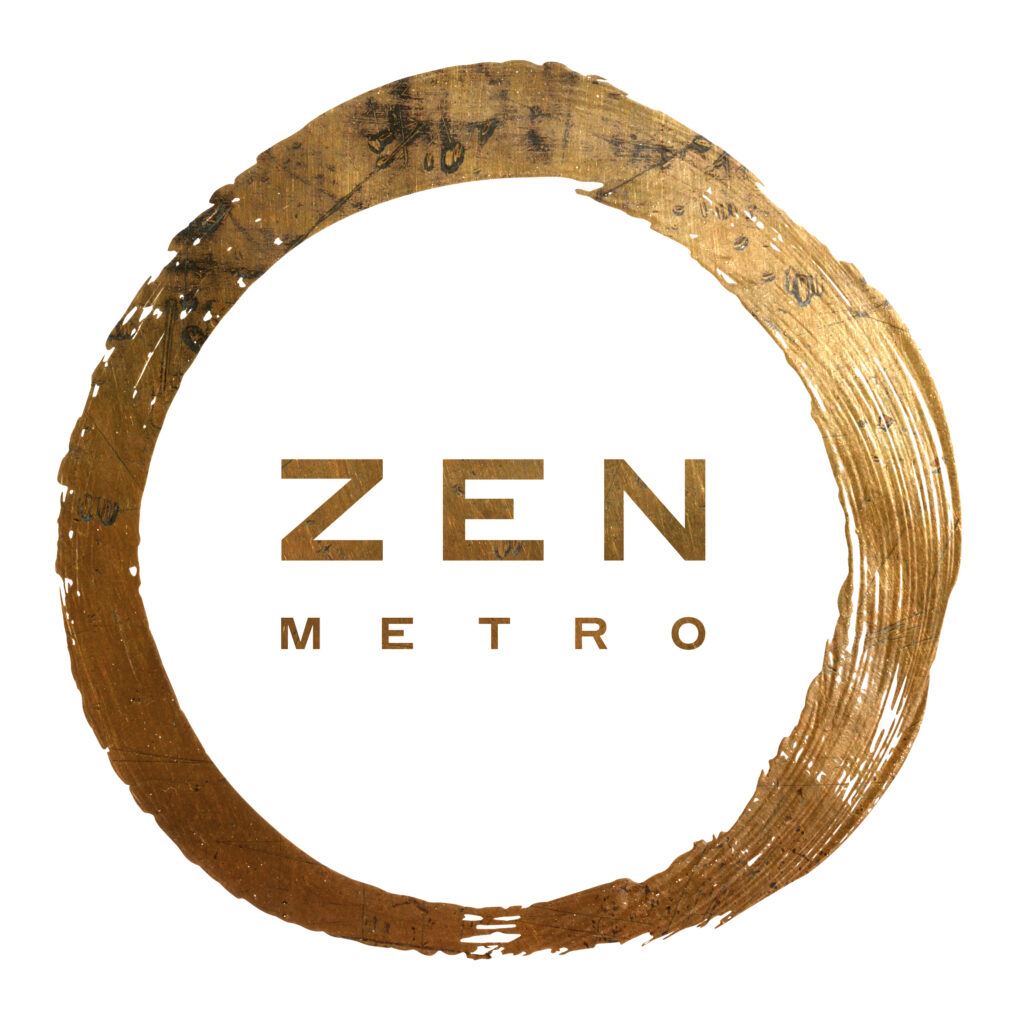 Your invitation to experience the renewed essence and exemplary offerings of Zen Metro awaits. Dive into a world where every bite tells a story, every visit is cherished, and every guest is valued.
And remember, whether it's a casual lunch, an evening of fine dining, or a private celebration, Zen Metro stands as a beacon of sublime culinary adventures in Birmingham.
For more on Zen Metro's story offerings, or to commence your culinary adventure, contact hello@zenmetro.co.uk or explore the rich tapestry of their journey and offerings on their website.